Main Street Chiropractic Welcomes You
Medford Chiropractor for Family Wellness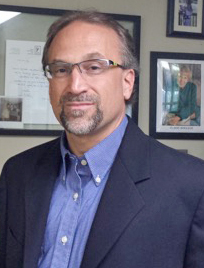 Medford chiropractor, Dr. Brett A. Wartenberg enjoys helping those who want to get well naturally and maintain a lifestyle that promotes their optimal health. Combining chiropractic care and nutrition for ultimate wellness, he's created Main Street Chiropractic to be a place where families can come and get healthy together.
With a comfortable atmosphere designed for your greatest healing, we welcome you to join the many incredible patients that visit. No matter your age or health history, we'll do all that we can to help you improve your life.
Choose Your Care, Control Your Health
With our experience and a passion for seeing you heal naturally, we'll provide our recommendations
for care and let you choose what is best for you and your family. Through education, you'll have
the tools you need to make the best choices.
Gonstead Chiropractic Care.
Chiropractic looks for the cause of your symptoms and how and why they're affecting your body. "We don't
want to mask your symptoms; we wish to solve the underlying issues causing your health challenges." We
believe the internationally recognized and time tested Gonstead System of Chiropractic is the best
method to accomplish this goal.
Nutritional Counseling
Through our nutritional counseling program, we look at nutrition from the aspect of therapeutic healing and
how nutrition and specific supplementation can help improve the function of your body. Then, we'll work
together to help you shape a lifestyle that empowers you to perform at your best.
We're here because of you. Let us show you how amazing you can be! Let's get started today.
Contact our office to get started today.
Medford Chiropractor | (609) 654-0700
Serving Medford, Marlton, Southampton, Mt. Laurel, Tabernacle & Shamong