Chiropractic Care
Gonstead — Over 90 Years of World Class Results
It's important to Dr. Wartenberg that the care he offers to you has been time-tested to enhance your healing. That's why he's chosen to master the Gonstead System of Chiropractic.
Dr. Wartenberg remembers being fascinated learning this system dates back to 1923 and that Dr. Gonstead built a worldwide reputation from a small farming community in Mt. Horeb, Wisconsin. He trusts the years of experience and results that have made this technique a favorite among both patients and chiropractors alike.
Attending over 600 hours of post-graduate studies, Dr. Wartenberg is one of about 200 chiropractors worldwide recognized as a Diplomate in the Gonstead System. Teaching this specialty internationally, Dr. Wartenberg has been helping his patients achieve incredible results for over 25 years!
What to Expect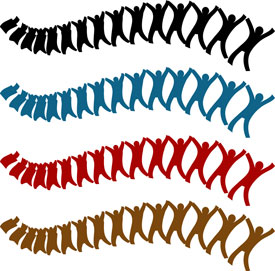 The Gonstead system uses thorough analysis to find problem areas and specifically correct them.
"Gonstead is the gold standard in determining your problem areas (subluxations) and that's why we specialize in this technique," says Dr. Wartenberg.
Gonstead has several unique components:
Detailed history of health concerns and goals
Nervoscope Instrumentation – to determine level of nerve pressure
Motion palpation – Dr. Wartenberg will use his hands to gently assess the spine.
Static palpation – We'll check for swelling and inflammation in the area of concern.
Posture analysis
Full spinal X-rays
We have four different tables, each focused on a different part of the body. These tables help us specifically tailor your adjustments for a more effective result.
The Gonstead System is designed to move the vertebra forward without any twisting or rotating of the spine. Especially unique is the cervical (neck) adjusting which is done seated. This, as well as the lumbar spine (lower back) is done without turning the spine both ways.
Are you ready to experience this outstanding adjusting technique? Contact us today and let's get started.
---
Main Street Chiropractic | (609) 654-0700