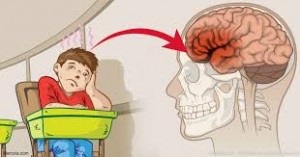 Wednesday January 16, 2019.  7:00 PM
We are the local sponsor of a national Presentation on Brain Health.  This is a 30 minute online webinar presentation!!  See below for details….
Look no further to improve your ability to focus, process information and feel calm while doing it. You CAN be more productive in less time while feeling relaxed. The difficulties from ADHD & Anxiety start in the brain. Find out how and what to do about it. Find out How Today.
During the Seminar Dr. Trish Leigh will teach you:
How your brain works and what causes ADHD & Anxiety.
How to make your brain work its best to improve focus, processing and staying calm.
The #1 Biggest mistake people make when trying to conquer their ADHD & Anxiety.
The one strategy that you can use TODAY to begin the feeling and performing better!
When you sign up, you will receive an invitation to the online meeting called Zoom. At the meeting time you click the link from your email and you are in. Dr. Trish will be live to present to you and answer questions.
Link to webinar registration – https://www.eventbrite.com/e/new-year-new-brain-conquer-adhd-anxiety-with-dr-trish-leighsponsored-locally-by-wartenberg-wellness-tickets-54868909385
Call 609-654-0700 if you have questions or would like more information.